San Francisco East Bay Tax Lawyer: Jonathan C. Watts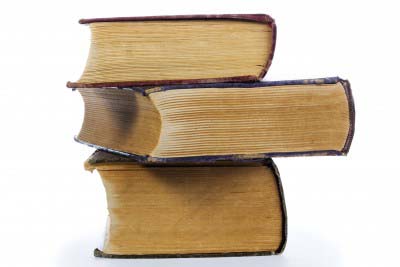 Jonathan C. Watts is passionate about creating effective and tax-efficient strategies that position you and your business as favorably as possible. Jonathan thrives on structuring businesses to best reap the benefits of positive tax treatment and has helped his clients structure their businesses to be positioned in the most tax advantaged manner. He understands the need for integrated legal solutions that emphasize tax efficiencies. His tax expertise is a common thread that runs throughout his practice that distinguishes him as a niche tax practice that addresses tax strategy, tax planning, the application of highly technical and nuanced tax regulations and procedural rules before your business or your personal situation devolves into the need for tax litigation.
Jonathan has found that preventative and forward-looking tax planning has paid many times over in savings for his clients who have been able to avoid frivolous and unnecessary taxes as well as cumbersome audits and government intrusion that a less well-structured business would not have realized. Jonathan has found that there is a wealth of tax advantages, tax favorable treatment and legitimate tax strategies that can drastically reduce your taxes owed, come April 15.
Contra Costa Tax Attorney – Alameda County Tax Strategy and Planning Lawyer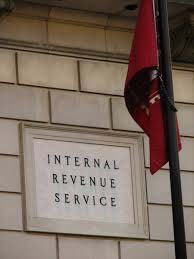 San Francisco East Bay Tax Attorney
– Because of this passion, Jonathan pursued and received an LLM in Taxation from the University of Alabama in 2011, graduating Magna Cum Laude. He acquired advanced and specialized legal training that focused on tax laws and tax procedure rules and other regulatory matters. He came to understand that a successful tax defense requires the thoughtful  and innovative application of this specialized knowledge.
Jonathan quickly enveloped his LLM in Taxation, into his ongoing and thriving practice. Having a specialized knowledge of all the tax advantages and options available, Jonathan has realized triumphs for his clients, structuring contracts that employ all the tools at his disposal, buy/sell agreements that encompass a thorough and astute knowledge of tax law that best positions his clients agreements to enjoy tax favored status, and structuring tax-advantaged business formations that will continue to perform and realize positive tax treatment in the years to come. Jonathan's tax clients are located in the San Francisco's East Bay with the majority clustered in and about the 680 corridor including the cities of Livermore, Pleasanton, San Ramon, Danville, Walnut Creek, Concord and further.
Effective and Tax Efficient Strategies Will Likely Protect You Against Governmental Interference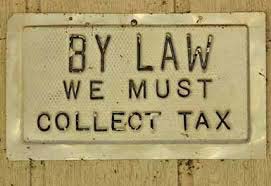 Jonathan Watts' clients have come to rely on his creative, solid and well-reasoned tax solutions to their businesses and personal issues that span the full spectrum of tax law. Jonathan's tax controversy experience combines his up-to-date tax education and his experience enables him to take on and succeed at some challenging cases and achieve outstanding results for his clients.
Jonathan has become the go-to attorney when his clients encounter a grisly tax problem or when his clients are wishing to structure their business contract to best position their business for a less onerous tax bill come time to file. Jonathan researches, writes, blogs and has spoken to business groups on a broad range of substantive tax issues.
Jonathan's current and extensive tax knowledge allows him to expertly advise his clients on all issues that arise during the life-span of business and investment ventures in partnership, LLC, and S-corporation form. Jonathan crafts custom-fit operating agreements that are tailor made to the specific needs of diverse participants, such as cross-border investors, tax-exempt organizations, and high-net-worth individuals.
Why a Certified Specialist in Taxation Distinguishes Jonathan from other Tax Attorneys
Attaining the State Bar of California Board of Legal Specialization, distinction of a Certified Specialist in Taxation law, means a number of critical things for you as a client. It means that your tax attorney has demonstrated that he is knowledgeable about taxation law, has passed a rigorous 6-hour examination, has successfully completed a set curriculum that covers key aspects of taxation law, has demonstrated to an objective third party that he meets the high standards of knowledge, experience, and competence and continues to satisfy a set of continuing education curriculum that directly matches taxation law. The result is that your taxation lawyer, Jonathan C. Watts, has stayed on the cutting edge of his taxation profession and has improved and strengthened his competence—thus setting a higher standard of competence and providing higher quality taxation legal services to you, his client.
Certified Specialist in Taxation…
1 of 13 1 out of 13 Attorneys in Contra Costa County are certified..
1 of less than 350 1 of less than 350 Attorneys in the entire state of California…
Less than 350 of 200,000 Less than 1% of ALL 200K Practicing Attorneys in California carry this distinction.
Jonathan's Tax Law Practice Focuses on a Variety of Issues:
Asset Protection
Sales Tax Reporting
Employee Withholding Tax
Franchise Tax
Personal Income Tax
Tax Liens
Tax Planning
Tax Controversy / Tax Disputes
Tax Audit Representation/Fee; Penalty Reduction
Estate Planning & Minimizing of Future Tax Liabilities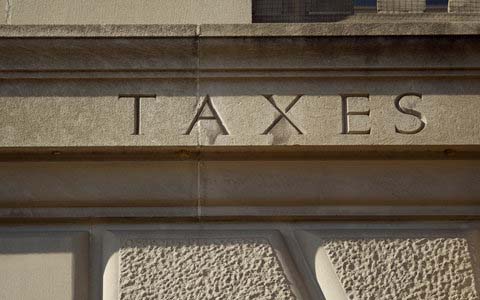 Why Use Jonathan C. Watts?
Jonathan has been selected to the 2010, 2013 and 2014 California Rising Stars list – by Super Lawyers. This is an exclusive list, recognizing no more than 2.5 percent of the lawyers in the state. Super Lawyers, a Thomson Reuters business, is a research-driven, peer influenced rating service of outstanding lawyers who have attained a high peer recognition and professional achievement.
Jonathan currently serves on the Board of Directors of the San Ramon Valley Education Foundation and is a member of the San Ramon Valley Rotary Club.
Jonathan Watts believes strongly – in giving you the highest quality tax and business legal representation at the most competitive rates. He has embedded this goal into his fee model.
Jonathan C. Watts' Clients Say
What are Jonathan's client's saying? – Their opinions, more than anything else, most accurately reflect the type of person and the type of lawyer Jonathan Watts is. Following you will find some comments from clients, just like you, and their experience with Jonathan. We think you will find their opinions revealing, impressive and reassuring.
"Jonathan is an excellent, cost effective resource for start up — corporate needs in the Bay Area–recommend him highly!" N.G, Client and Start-up Business person.
"Jonathan's professionalism and eloquence are reflected in his work. With proficiency and skillfulness, he tailored all documents to our specific needs. He secured our peace of mind so that we could confidently pursue our business endeavors and he made the whole process feel easy and uncomplicated. Without any hesitancy, we will certainly acquire his services for any future work." M.M., Client.
"Jonathan is an excellent, results driven attorney.  I have worked with him on several matters and found him to be expertly knowledgeable, detailed and responsive. I have also referred many clients to him and received very positive feedback from all who used his services." K.K., Colleague and Attorney.
"Jonathan provided carefully researched legal advice and shows a pragmatic approach to problem solving. He is also a pleasure to work with". K.E., Client and Realtor.
"Jonathan has worked with us in a variety of ways and has helped guide us in the process of bringing a new product to market.  He is, above all, trustworthy and easy to work with.  He does what he says and says what he does.  His work product gives us the confidence and security that we are heading in the right direction. I have since recommended Jonathan to others who are equally happy with him.  I will continue to enthusiastically recommend Jonathan to anyone who has a need for an attorney." C.K., Client and Web Designer and Developer.
---
Attorney-Client Privilege
Remember! Your Tax Preparer, Enrolled Agent, Accountant, or even a CPA – can be compelled to testify against you if compelled by the various State and Federal Taxing Authorities. Importantly, working with Jonathan, you will have the protection of the 'Attorney-Client Privilege' which will allow you to get frank and personalized legal advice, and feel secure in sharing your Business or Personal tax situation — all without fear or apprehension of legal or even criminal blow back.
Contact Jonathan C. Watts
Give Jonathan a call – and allow him the opportunity to help you with your tax matter. He'll be glad to learn about your issues, brainstorm with you regarding your various options and guide you through the sometimes convoluted and murky world of tax law.
This is just a basic overview and is not legal advice specific to your situation.
---
Serving East Bay individuals, entrepreneurs, designers, artists, contractors, and business owners in Alameda and Contra Costa Counties CA including the cities of: Alameda, Alamo, Albany, Amador Valley, Amador, Antioch, Berkeley, Brentwood, Castro Valley, Concord, Crockett, Danville, Diablo, Dublin, El Cerrito, El Sobrante, Emeryville, Fremont, Hayward, Hercules, Lafayette, Lamorinda, Livermore Valley, Livermore, Martinez, Moraga, Newark, Oakland, Oakley, Orinda, Piedmont, Pinole, Pittsburg, Pleasant Hill, Pleasanton, Richmond, Rodeo, San Leandro, San Lorenzo, San Pablo, San Ramon Valley, San Ramon, Union City and Walnut Creek.